In times of truly diverse forms of tourism on this beautiful island, a Mallorcan prison therapist and a Dutch mechanical engineer offer "the conscious client" accommodation and vacation experiences of the "other" kind.
As tackling the narrow back alleys of Sóller can be challenging, we are pleased to arrive at the newly opened bed and breakfast Ecocirer with both wing mirrors still intact. The happy feeling increases once we pass through the main gate into the peaceful patio and are greeted by our hostess with a welcoming smile. We chat with Barbara and her husband Martjin while we take in all the decoration details, many of them made from recycled materials.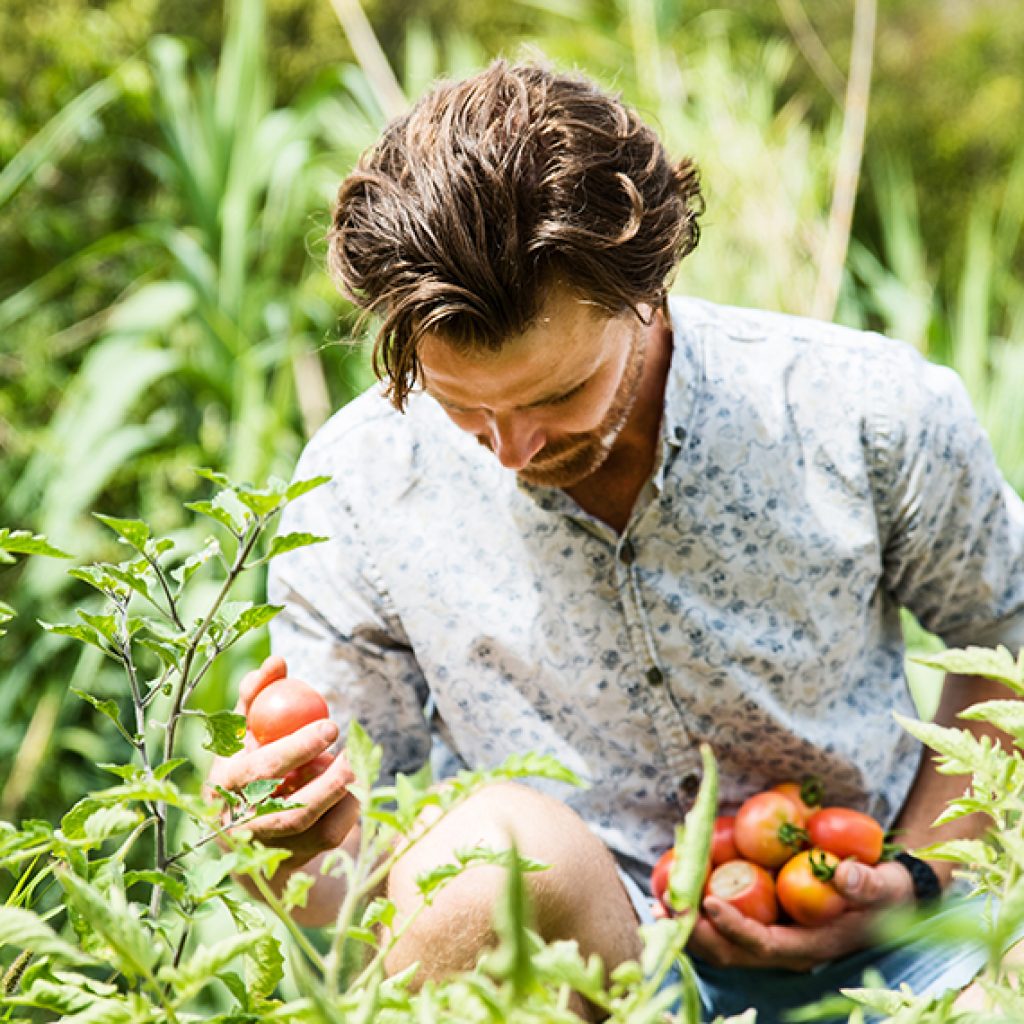 The charming couple returned from Holland at the beginning of the year and opened Ecocirer about four months ago. "We thought it would take some time to get going but from the day we put it online, we've been fully booked," Barbara explains before she excuses herself to prepare the final touches for our brunch. We sit down at the lovingly laid-out little table which had been beckoning to us from the middle of the courtyard and only moments later are served an amazing vegan brunch which also leaves the meat eater among us very pleasantly surprised.
While we feast on mouth-watering delicacies like cacao and macadamia nut brownies, and carrot steamed buns with turmeric hummus, we hear more about the story of this calming place and its owners, only interrupted by the occasional wooden train rattling past the back gate. Seeing our amusement at the romantic background noise, they explain that people often don´t realize how close the house is to the main square of Sóller. When we wonder about the elaborate dishes, Barbara says modestly that she´s just been practising at home to get to the level of vegan cooking she now produces.
The daughter of well-known Mallorcan artist Francesca Martí, travelled to Holland a few years ago. "I was there for four days when I met Martjin," she says with a loving sideways glance. She stayed for four years …
In that time they had two daughters and changed their lifestyle completely. When asked who changed whom, they both shrug their shoulders: "We kind of changed together," Martjin says and Barbara continues: "After having an emotionally toxic job as a prison therapist, and two pregnancies with only three months in between, my body and mind were begging for some love and attention. This is how my research for healthy living started and how I discovered the amazing world of veganism which has energized every aspect of my life."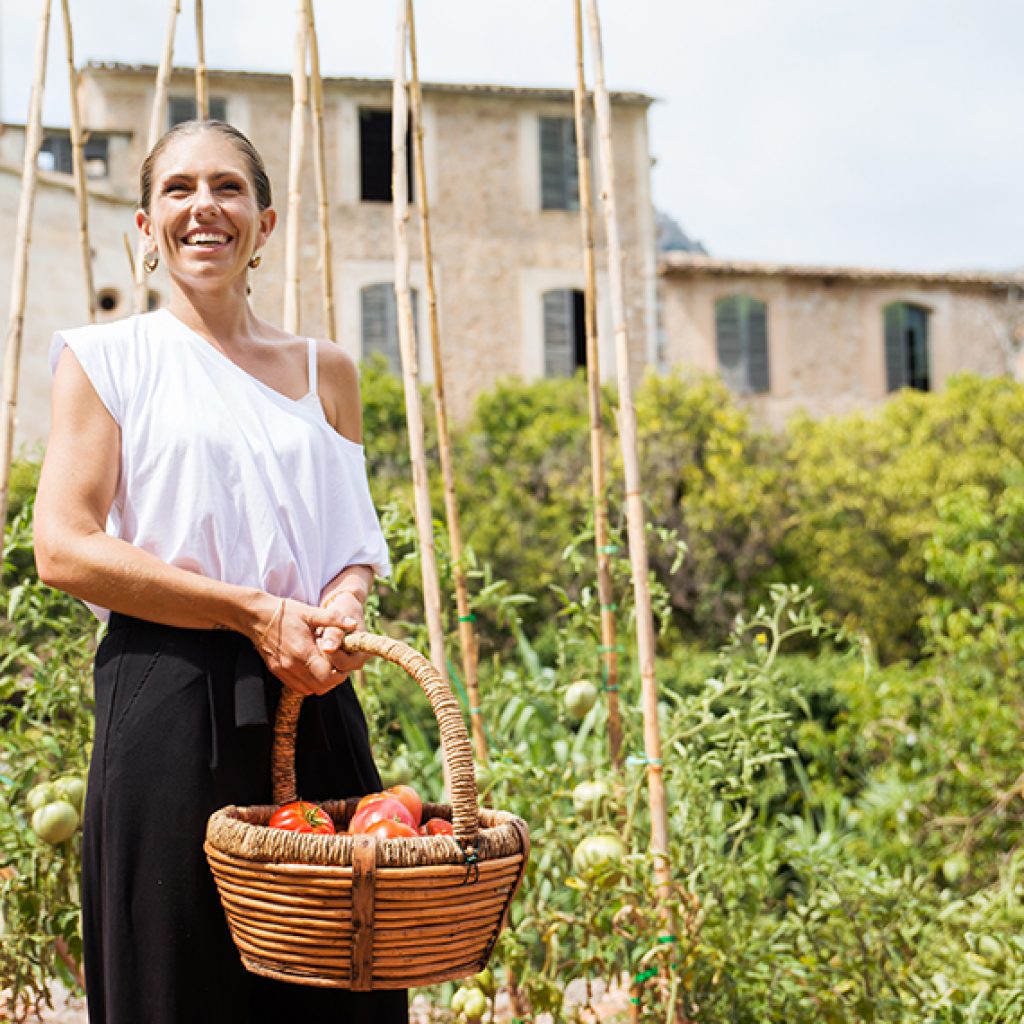 She claims that this ethical lifestyle makes you more conscious in general and that in order to protect our planet we need to save energy, preserve natural resources, and save the animals. As it says on their website, they want to integrate this ideal within a 'mallorquín' setting. The good-looking couple, who even look glamorous while working in their vegetable patch, are unified with Holland's sustainability movement and recycle in harmony with nature.
Why EcoCirer? "When my parents were young there was a big cherry tree (cherry tree is 'cirerer' in 'mallorquín') in the grounds of our family home," Barbara says. "It´s not there anymore but we are growing a new one," she smiles.
They explain to us that their concept here is not set in stone yet and that they want to expand and either take on the neighbouring house or look for a bigger place in town.  "We are still working on the implementation of the yoga part of the experience and have to make ourselves known for the ecological events we organize," Martjin points out.
A lot of plans but also a lot of action: two small kids, a business to run, but steadily moving towards their dream. They already offer a small boutique where they sell organic clothes, natural cosmetics, etc.; they have some events coming up; Barbara is writing vegan recipe books, and the expansion project is being approached from several angles.
We have no doubt they will have many conscious clients lining up soon…
Kontakt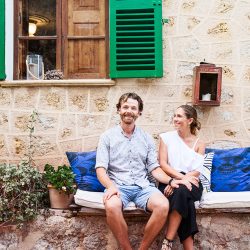 EcoCirer
Carrer de Reial, 15, Sóller